8 DAYS / 7 NIGHTS: SAN JOSÉ, PACUARE RIVER, ARENAL, MONTEVERDE
Rivers, volcanoes and cloud forests
This once-in-a-lifetime journey into Costa Rica's heartland promises to leave you awed, refreshed, and rejuvenated. Begin your story whitewater rafting on one of the world's most scenic rivers before arriving at a luxurious Costa Rica s rainforest lodge hidden deep within the mountains. Then travel into the verdant northern lowlands to sojourn with the iconic Arenal Volcano, whose healing thermal waters and unbridled nature will enchant your very soul. And lastly, witness the profound life force of the cloud forests and the thousands of plant and animal species that live within while exploring mystical Monteverde in Costa Rica. Sleep in the country's most coveted eco-lodges and dine on exquisite farm-to-table gourmet cuisine as you discover Costa Rica's treasures.
SAN JOSÉ – DAY 1
Welcome To Beautiful Costa Rica!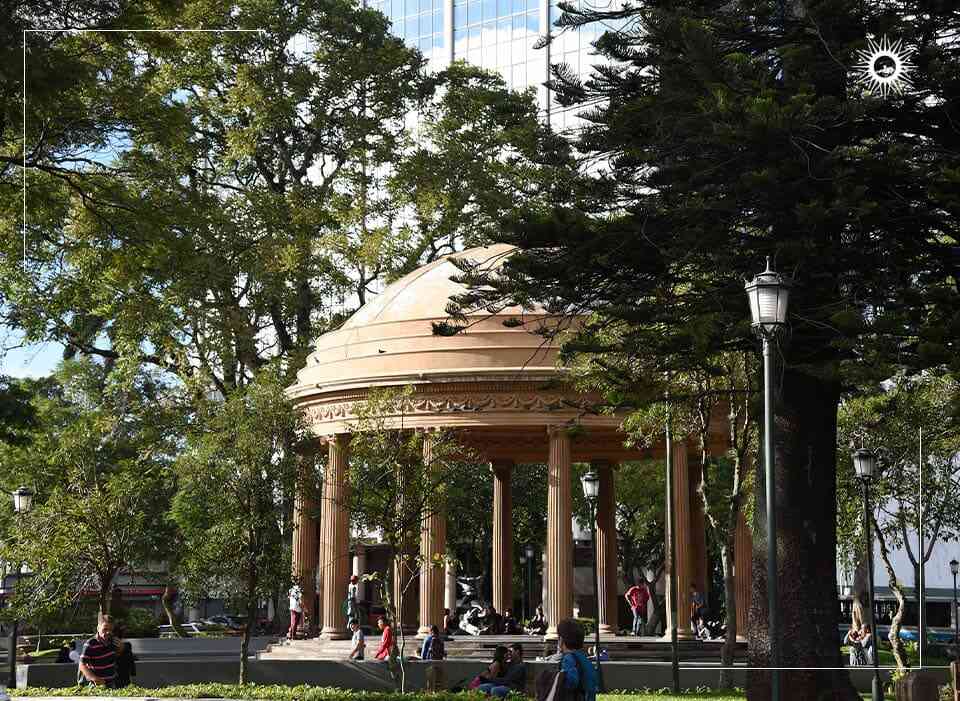 Meet and greet at the Juan Santamaria International Airport in Alajuela. Upon arrival, you'll be met by a Böëna representative and transferred in professional comfort to the capital city, San José. Take the afternoon and evening to explore the capital's historical and culinary treasures or rest up for the adventure Costa Rica ahead at your exquisite hotel in the city—overnight and the charming Grano de Oro Hotel, or similar.
DAY 2
The Adventure Begins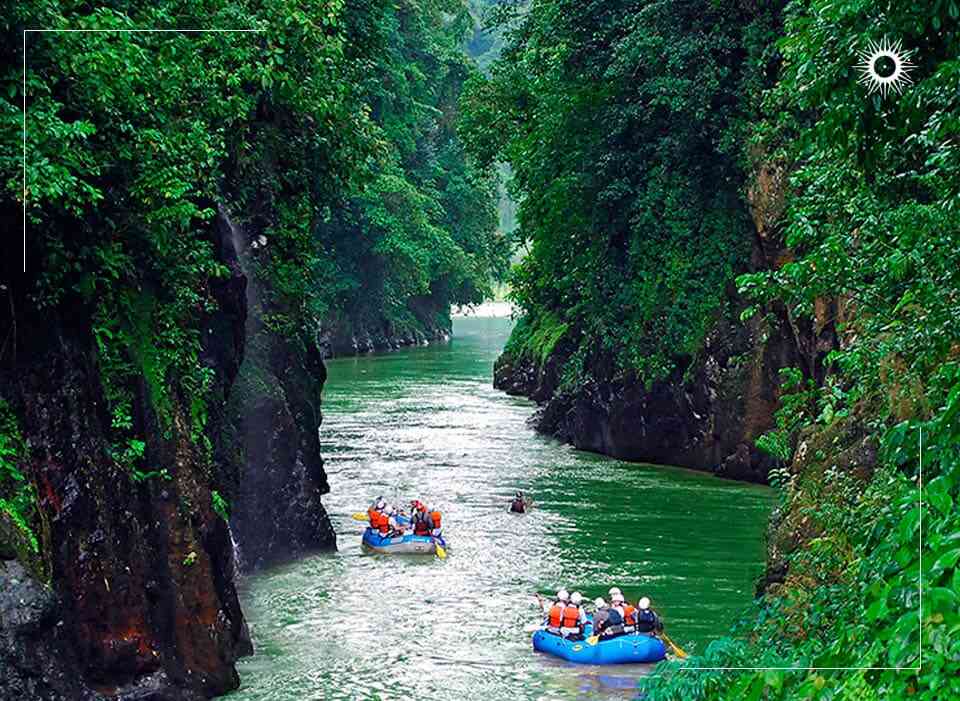 Rise early for the scenic 2.5-hour transfer into the Talamanca Mountains. En-route, stop for a savory traditional Costa Rican breakfast overlooking the fertile Orósi Valley. Then get ready for unbridled adventure as your seasoned guides take you on a 1.5-hour, class II, III, and IV white water river-rafting expedition on the Pacuare River – heralded one of the world's most beautiful rivers. Your destination is the award-winning Pacuare Lodge, nestled deep in the pristine rainforest of the Caribbean Slope. After a riverside lunch, your guide will lead you to a rejuvenating rainforest waterfall and swimming hole. Relaxation and an exquisite candlelight dinner await when the sun sets. Overnight at the Pacuare Lodge.
DAY 3
A Rainforest Revelation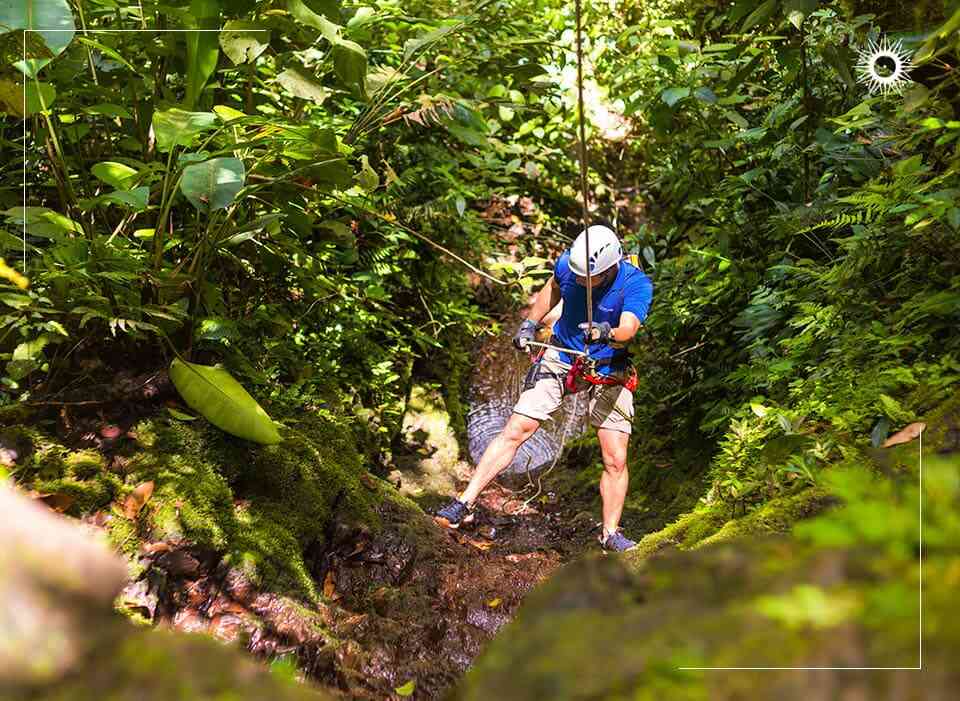 Enjoy an exquisite breakfast of tropical fruits and fresh-baked pastries before embarking on the day's tours in Costa Rica. Today you can choose from Pacuare Lodge's signature selection of nine on-site experiences. Start the morning early with an eye-opening bird-watching and wildlife in Costa Rica . Then discover the thrill of rock climbing and rappelling on the Tropical Canyoning Tour or gliding through the treetops on the Canopy Adventure. Other options include short and extended hikes into the pristine Costa Rica rainforest, visiting the local and Cabécar indigenous communities, or pampering yourself at the Jawa Jüu Spa or infinity rainforest pool. Overnight at the Pacuare Lodge.
DAY 4
Whitewater Wonderland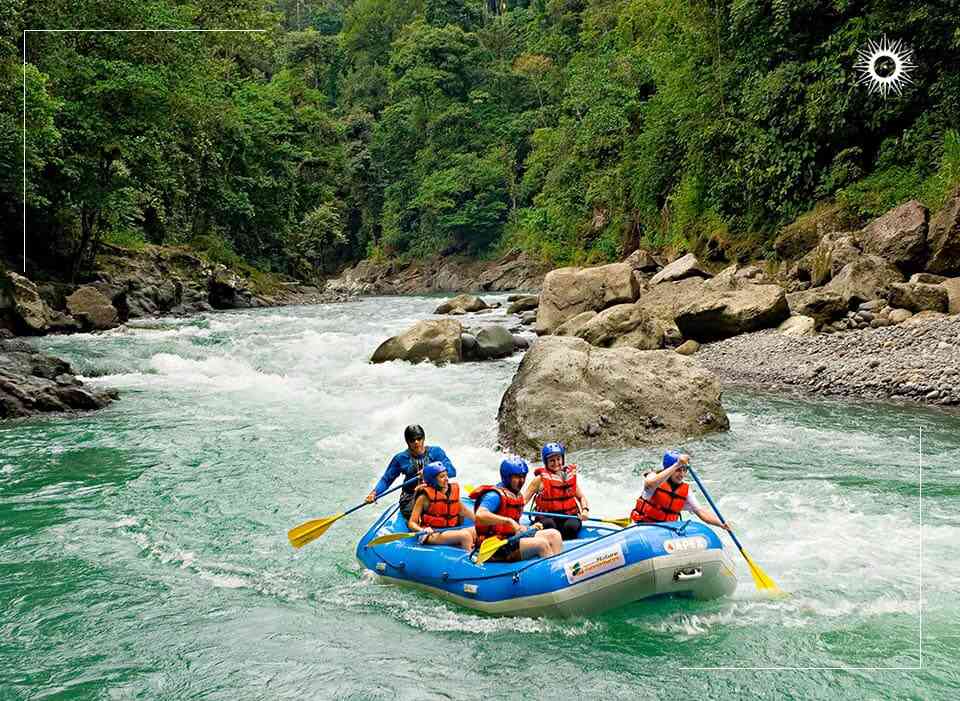 After a delectable breakfast, it's time to witness the magic of the Pacuare during a 3.5-hour whitewater adventure over class III-IV rapids. This is the river's most breathtaking stretch. Glide through sentinel canyons draped in waterfalls and emerald rainforests with tropical birds, monkeys, and other Costa Rica jungle creatures watching from the treetops above. After a deli-style lunch served on the riverbank, arrive at the takeout, where you can change into comfortable clothes for the scenic drive to La Fortuna and the mighty Arenal Volcano. Overnight at Nayara Springs Resort, or similar.
DAY 5
Everything Arenal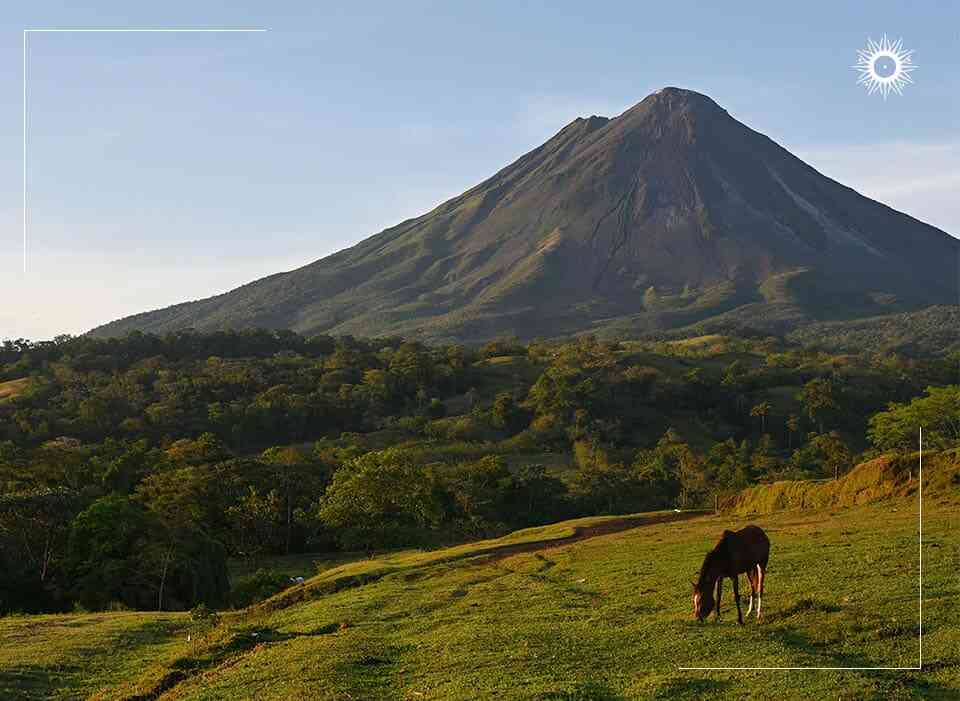 Rise to birdsong and the commanding presence of the Arenal Volcano in the distance. Today, you will explore the volcano's western slope at the Arenal National Park, which also features the volcano observatory and monitoring station. The trail will take you through ancient lava fields, idyllic valleys, and pristine forest, where you're likely to see diverse wildlife in Costa Rica , including deer, coati, monkeys, and myriad bird species. The afternoon promises an exquisite soak in the enchanting, world-renowned Tabacón Hot Springs, followed by a gourmet dinner. Overnight at Nayara Springs, or similar.
DAY 6
A Journey Into The Clouds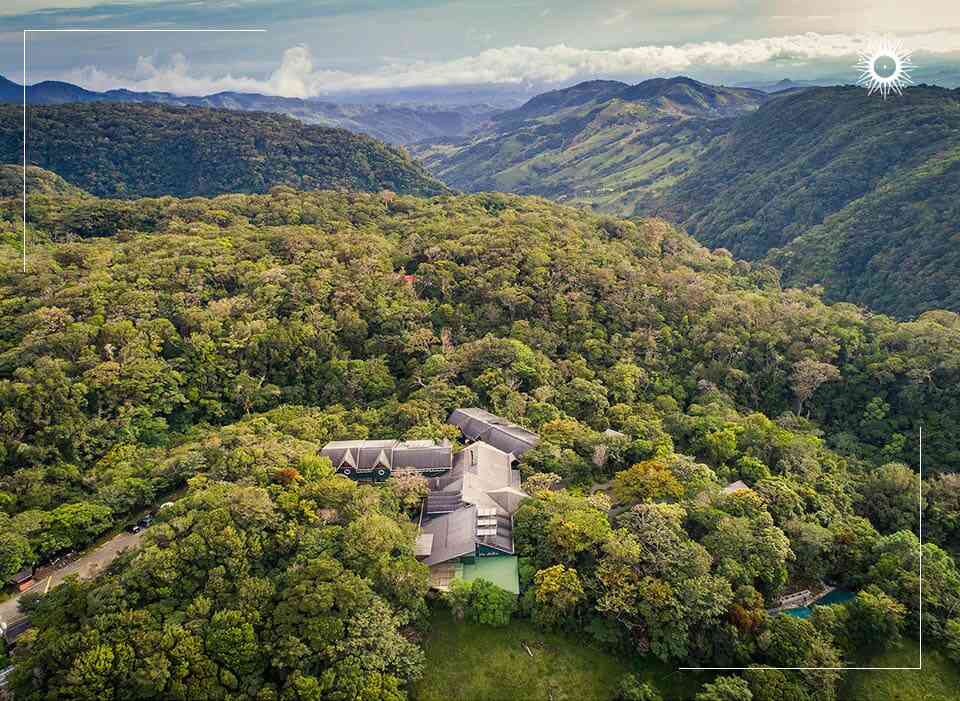 Begin the day with yet another incredible journey. Your trip into the mystical cloud forests of Monteverde begins with an idyllic boat ride over the grand Arenal lake and up into the mountains on small rural roads, passing sleepy villages and overlooks of the fertile valleys of lush forests in the distance. Arrive in time for a stroll through the lodge's manicured gardens before sunset and cozy fireside dinner at the lodge's restaurant – a favorite spot for visitors and locals alike. Overnight at Pacuare's sister lodge, the exquisite Monteverde Lodge and Gardens.
DAY 7
Monteverde From The Treetops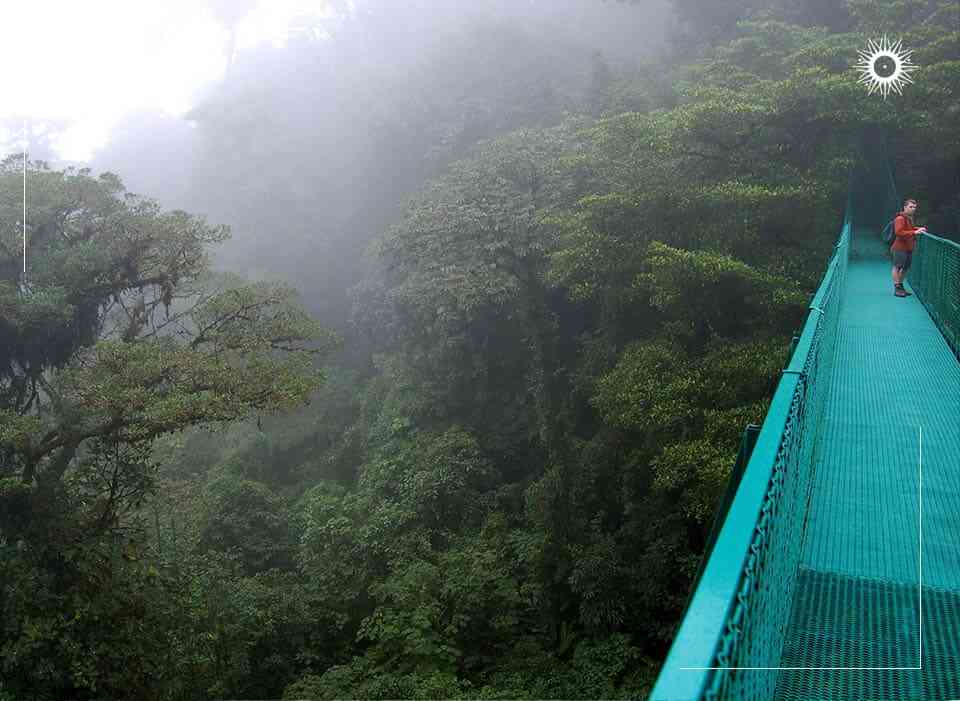 After a hot breakfast overlooking the gardens, embark on Monteverde's most unique tour, which will let you experience the cloud forest and its wildlife in a Costa Rica National Park from distinct vantage points. First, get a bird's eye view of the canopy as you glide quietly through the trees on a fascinating Sky Tram Gondola, then feel the exhilaration of flying like a bird on the canopy zip line. And lastly, stroll in serenity through the verdant forest and over plunging gorges on Sky Walk suspended bridges. A combined experience like no other. Take the afternoon to enjoy the lodge's solar-heated free-form pool and butterfly garden before a peaceful evening of candlelight and delicious food. Overnight at your charming cloud forest lodge, Monteverde.
DAY 8
Homeward Bound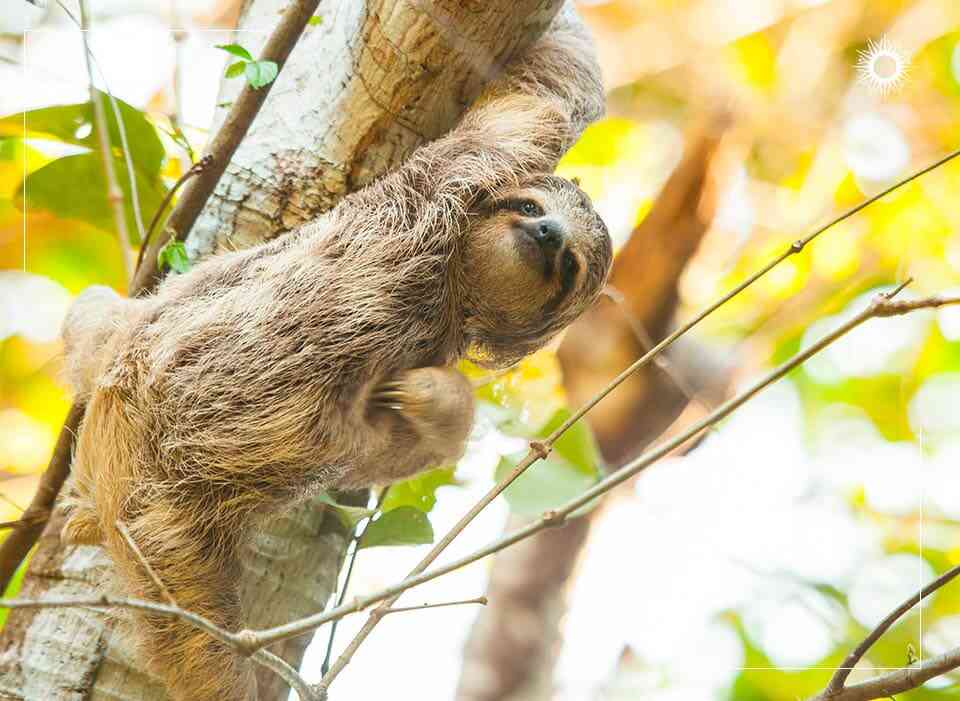 Rise to your final morning immersed in pristine nature. After a final farewell, you'll be transferred down out of the mountains to the Central Valley and the San José International Airport in plenty of time for your Costa Rica travel, check-in and departure home.
Includes:
• Ground transfers to and from the San José International Airport.
• Breakfasts and other meals when specified.
• Lodging at the Pacuare Lodge, Monteverde Lodge & Gardens, and Nayara Springs Resort, or similar as described above.
• Two whitewater rafting adventures on the Pacuare River or ground transportation to the lodge (client's preference).
• Nine signature on-site experiences (Night Hike, Canopy Tour, Tropical Canyoning Tour, Bird-Watching, Cabecar Indigenous Hike, Ancient Trail & Hidden Waterfall Hike, Sustainability Tour, Rural Experience, The Loop).
• Private Transfer from Pacuare Lodge Operations Center to Arenal
• Shared Transfer: Van-Boat-Van from Arenal to Monteverde
• Shared Tour: Arenal Volcano National Park and Tabacon Hot Springs, with Dinner included (shared transportation included)
• Shared Tour: Sky Adventures (includes Sky Trek, Tram, & Sky Walk) (shared transportation included)
• Private Transfer from Monteverde to San Jose International Terminal.
• Bilingual guides.
• Monteverde Sky Adventures.