Pacuare Lodge
Costa Rica´s Ultimate Rainforest Experience!
All of our suites and villas are simple, refined, and elegant. Each guestroom has expansive open areas to better experience the natural ambiance, and the interior living spaces are screened and protected from the elements. Experience outdoor showers, spring-fed fountains and pools, extensive terraces with hammocks and comfortable lounges, and the exquisite beauty of teak floors, hardwood furniture, and bamboo accents combined with the softest and most exquisite linens, pillows, towels, and bathrobes.
Although breezes from the river and surrounding jungle keep each living area surprisingly fresh, we equip every room with highly efficient eco-fans. Each guestroom also comes with a pair of rubber boots for every member of your party. Feel safe and protected from the occasional mud when you set off to explore the lodge's exquisite gardens.
All of our buildings are within walking distance of each other—be it your villa, the spa, or the main lodge. Nonetheless, we also provide our guests with the use of complementary electric vehicles (golf carts) for getting around the property. The cars are comfortable, easy to drive, and covered to protect our guests from the elements.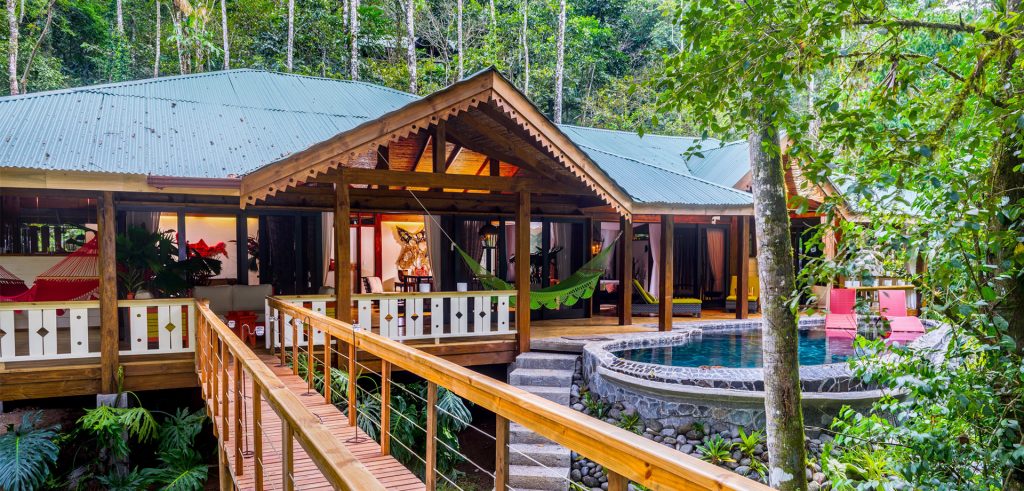 The Jaguar Villa combines thoughtful luxury with complete immersion in the tropical rainforest. Read more…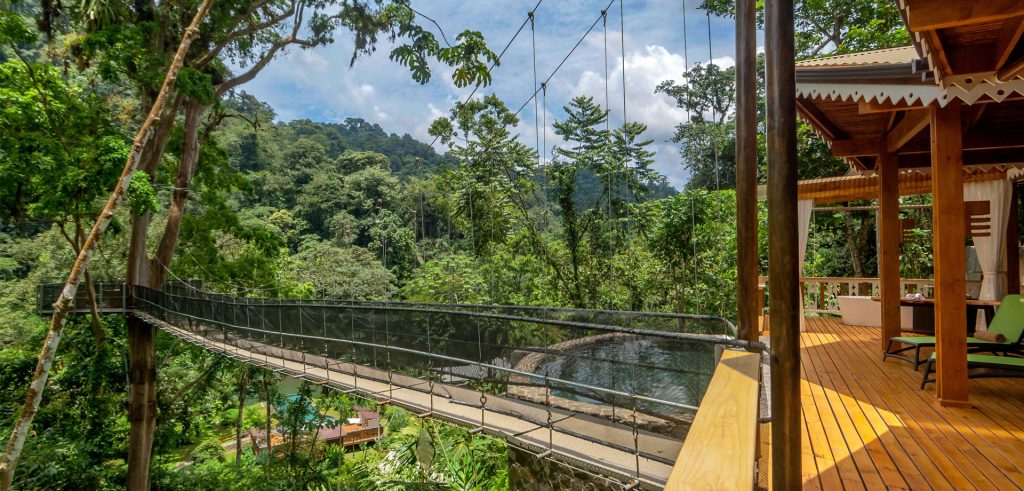 Spend your nights among the treetops in this well-appointed villa located in the rainforest's canopy. Read more…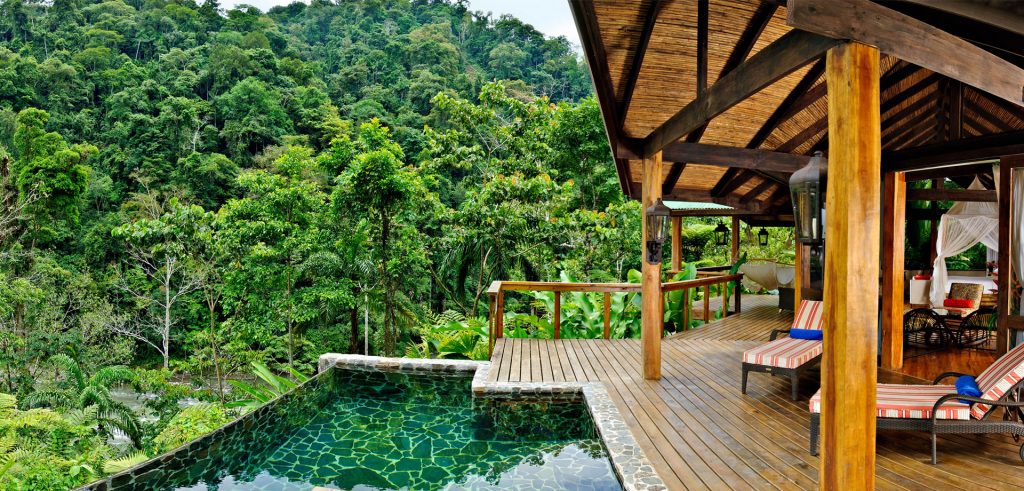 Perched on a ridge amidst exuberant tropical greenery, offer unforgettable views of the Pacuare River and surrounding rainforest. Read more…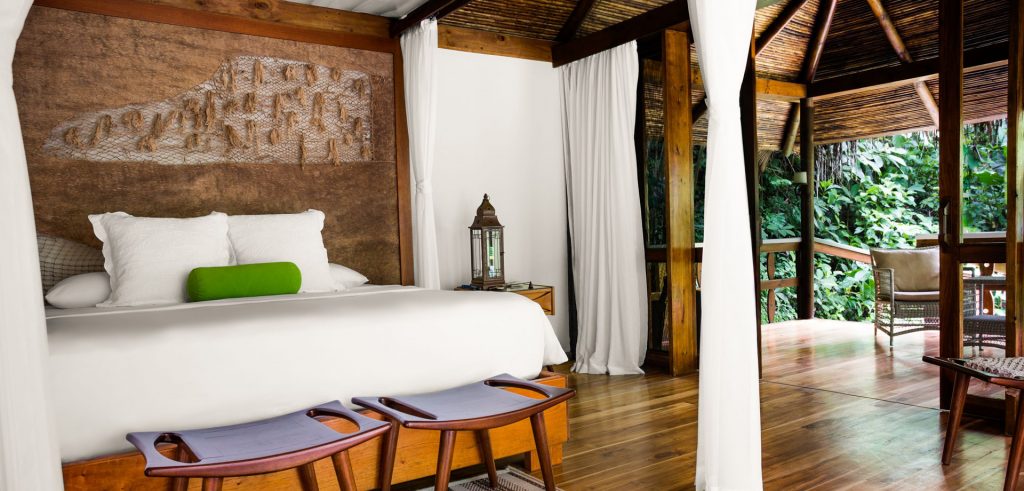 Retreat into tranquil luxury and design. Your spacious River View Suite includes a private terrace that opens on to stunning views of the Pacuare River and the surrounding jungle. Read more…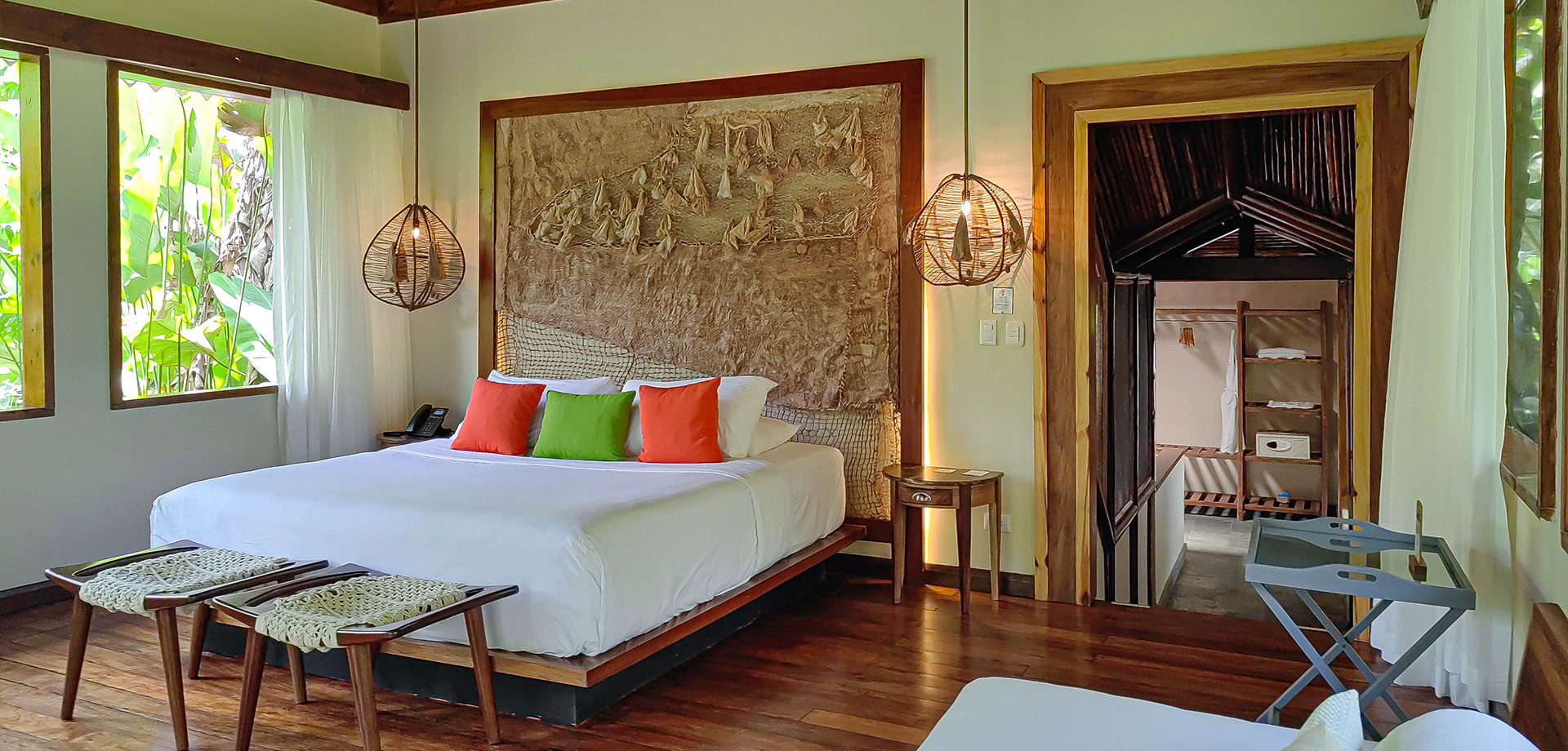 Your spacious Garden Suite includes a private terrace that opens to landscaped native bush gardens and a stunning view of a massive wall of thick rainforest that cascades down a mountainside. Read more…