Costa Rica
Böena Wilderness Lodges
Pacuare Lodge is the birthplace of Böëna Wilderness Lodges, a collection of four outstanding hotels in some of the wildest parts of Costa Rica. Leave the car behind and arrive in style by rafting Costa Rica's best whitewater, and discover a fabulous lodge that is delightfully remote. All of Böëna's hotels are located in pristine natural surroundings, including Tortuguero Lodge, along the other-worldly canals of Tortuguero; Monteverde Lodge, in the cool and misty cloud forest; and Lapa Rios Lodge, overlooking the Pacific in Costa Rica's most biodiverse region.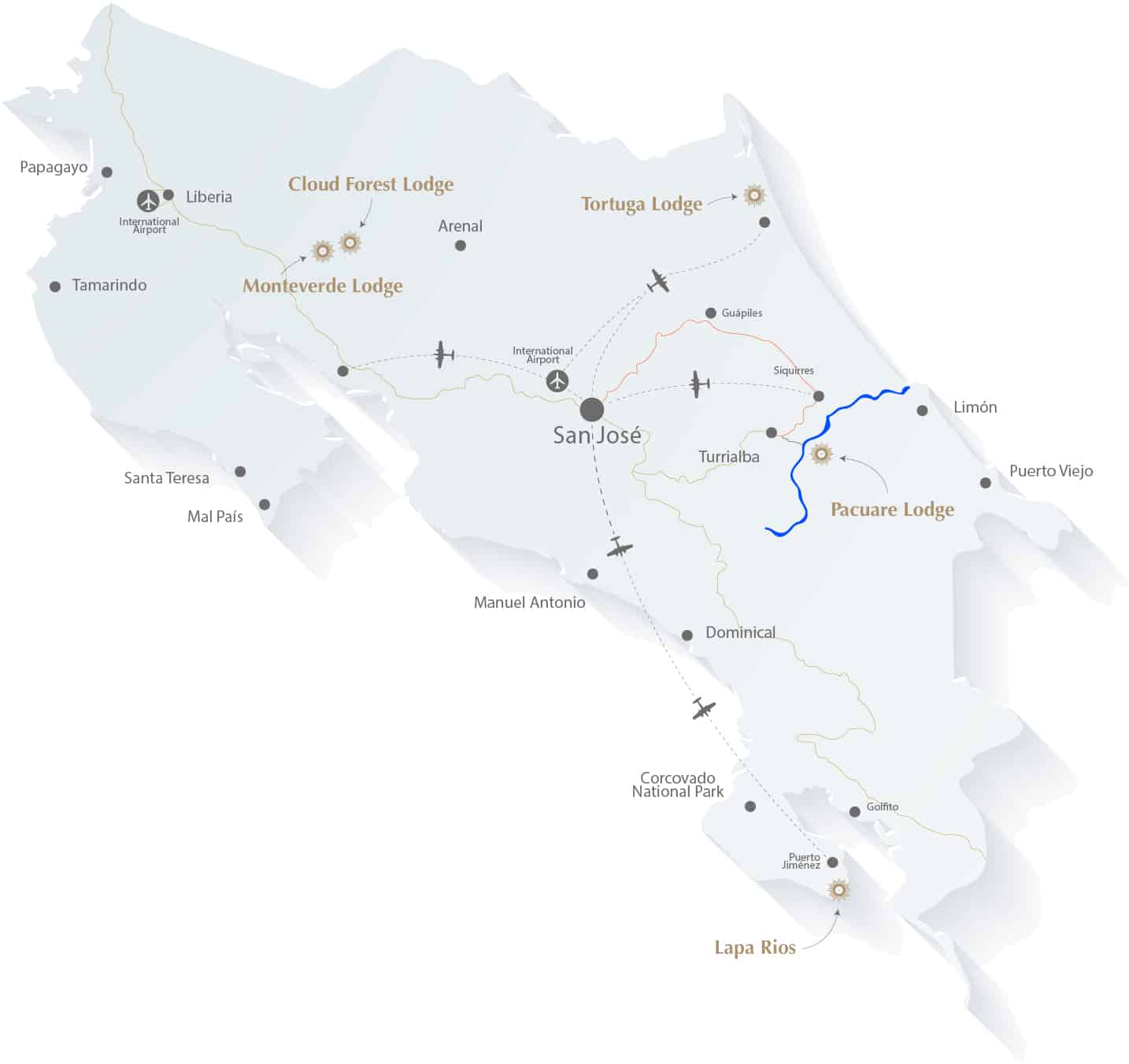 Böëna comes from a Cabécar word meaning health, well-being and healing. Böëna is built on the pillars of unspoiled paradise, luxury amid nature, rejuvenating indulgence, life-changing adventure and authentic human connection. Stay with us and discover a style of travel that far transcends the ordinary.
Böena Wilderness Lodges
Find out what these mean by visiting Pacuare Lodge, and experience an escape that will transform you. More than a hotel, it's an unforgettable adventure – and a window into a new world.